SAN, NAS, solid state, RAID

Download this free guide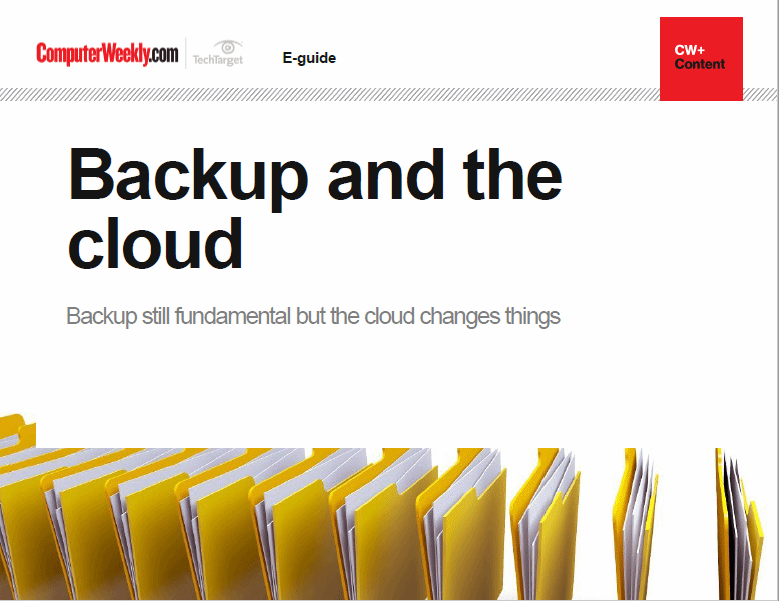 Backup still fundamental but the cloud changes things
We round up the key ways backup has changed since tape was king and look at developments such as backup appliances, the use of the cloud as a backup target and even the need for backups to protect your workloads in the cloud.
News :

SAN, NAS, solid state, RAID
In Depth :

SAN, NAS, solid state, RAID
We look at five options for file access storage, from 'traditional' NAS in a standalone appliance to distributed hybrid cloud file storage and NAS cloud gateways Continue Reading

Despite the many changes in storage, there are still some fundamentals that hold true. We look at the key defining characteristics and use cases of block, file and object storage Continue Reading

Artificial intelligence and machine learning storage is not one-size-fits-all. Analytics work differs, and has varied storage requirements for capacity, latency, throughput and IOPS. We look at key decision points Continue Reading
Blog Posts :

SAN, NAS, solid state, RAID
There's a scrap breaking out between object storage and scale-out NAS. The battleground is the market for customers that need to deal with very large amounts of unstructured data. In October, ... Continue Reading

The headline grabbers in storage are usually the quick – flash, NVMe etc – or the harbingers of the next generation, such as the cloud. But in some ways these are the extremes, the outliers. In ... Continue Reading

A decade ago storage journalists were quite keen on a new technology around at the time. That was MAID – Massive Array of Idle Disks – which were basically disk-based backup target devices with ... Continue Reading
Opinion :

SAN, NAS, solid state, RAID
The belief that effective perimeter security is the best way to protect data is a fallacy that is being repeatedly exposed. We must recognise the need for a data-centric security model to protect data from both internal and external threats, but what does this mean for security professionals? Continue Reading

Henry He of Virtual Instruments looks at tail latency, the small percentage of storage I/O that could be causing big and costly problems for business applications Continue Reading

It is estimated that the world creates 2.5 quintillion bytes of data every day. How will storage technology cope? Continue Reading
Videos :

SAN, NAS, solid state, RAID
Midverk IT manager Jon Helgason speaks to Computer Weekly's Cliff Saran about recovering from a party that brought down the company's datacentre

Making sense of storage in a big data world

One of the dilemmas of the modern CIO is the ever-expanding need for data storage.